Home
> Tournament Details
Tournament Details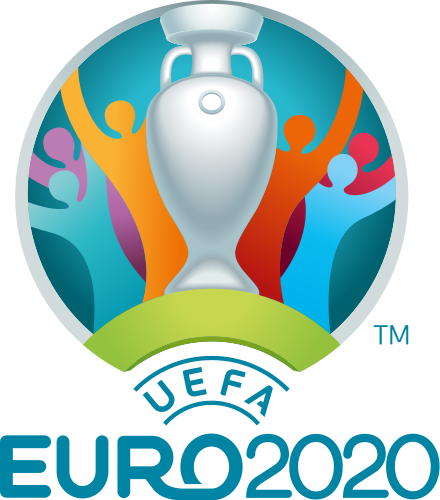 Qualification:
Countries qualified
Country failed to qualify
Countries that did not enter
Country not a member
Notes:
The tournament was originally scheduled from 12 June to 12 July 2020, but was postponed due to the COVID-19 pandemic in Europe and rescheduled for 11 June to 11 July 2021.
The tournament will still retain the name "UEFA Euro 2020.
Hosted in 11 cities in 11 UEFA countries, UEFA President Michel Platini said in 2012 that the tournament was to be hosted in several nations as a "romantic" one-off event to celebrate the 60th "birthday" of the European Championship competition.
Having the largest capacity of any of the stadiums entered for the competition, Wembley Stadium in London is scheduled to host the semi-finals and final for the second time, having done so before at the 1996 tournament in the stadium's former incarnation.
UEFA allowed tournament squads to be expanded from the usual 23 players to 26 player squads. However, teams still may only name a maximum of 23 players on the match sheet for each fixture
Team Placing:
| Placing | Team | Starting ELO Rating | Current ELO Rating | GF | GA | GD | Region |
| --- | --- | --- | --- | --- | --- | --- | --- |
| 1st | Italy | 2013 | 2300 (+287) | 13 | 4 | +9 | UEFA |
| 2nd | England | 1982 | 2146 (+164) | 11 | 2 | +9 | UEFA |
| Knocked out in semi finals | Denmark | 1973 | 2065 (+92) | 12 | 7 | +5 | UEFA |
| Knocked out in semi finals | Spain | 2033 | 2063 (+30) | 13 | 6 | +7 | UEFA |
| Knocked out in quarter finals | Belgium | 2100 | 2127 (+27) | 9 | 3 | +6 | UEFA |
| Knocked out in quarter finals | Switzerland | 1890 | 1901 (+11) | 8 | 9 | -1 | UEFA |
| Knocked out in quarter finals | Czech Republic | 1768 | 1883 (+115) | 6 | 4 | +2 | UEFA |
| Knocked out in quarter finals | Ukraine | 1814 | 1755 (-59) | 6 | 10 | -4 | UEFA |
| Knocked out in top 16 | France | 2088 | 1986 (-102) | 7 | 6 | +1 | UEFA |
| Knocked out in top 16 | Portugal | 2039 | 1951 (-88) | 7 | 7 | 0 | UEFA |
| Knocked out in top 16 | Germany | 1936 | 1912 (-24) | 6 | 7 | -1 | UEFA |
| Knocked out in top 16 | Netherlands | 1950 | 1911 (-39) | 8 | 4 | +4 | UEFA |
| Knocked out in top 16 | Sweden | 1849 | 1859 (+10) | 5 | 4 | +1 | UEFA |
| Knocked out in top 16 | Croatia | 1825 | 1809 (-16) | 7 | 8 | -1 | UEFA |
| Knocked out in top 16 | Austria | 1747 | 1799 (+52) | 5 | 5 | 0 | UEFA |
| Knocked out in top 16 | Wales | 1833 | 1734 (-99) | 3 | 6 | -3 | UEFA |
| Knocked out in group stage | Hungary | 1741 | 1784 (+43) | 3 | 6 | -3 | UEFA |
| Knocked out in group stage | Poland | 1796 | 1730 (-66) | 4 | 6 | -2 | UEFA |
| Knocked out in group stage | Russia | 1744 | 1703 (-41) | 2 | 7 | -5 | UEFA |
| Knocked out in group stage | Finland | 1685 | 1700 (+15) | 1 | 3 | -2 | UEFA |
| Knocked out in group stage | Turkey | 1801 | 1650 (-151) | 1 | 8 | -7 | UEFA |
| Knocked out in group stage | Slovakia | 1656 | 1637 (-19) | 2 | 7 | -5 | UEFA |
| Knocked out in group stage | Scotland | 1678 | 1615 (-63) | 1 | 5 | -4 | UEFA |
| Knocked out in group stage | North Macedonia | 1603 | 1524 (-79) | 2 | 8 | -6 | UEFA |
Top goal scorers:



Own goal scorers: