Home
> Tournament Details
Tournament Details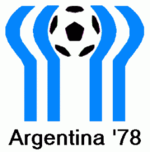 Qualification: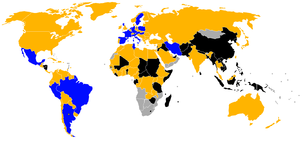 Countries qualified
Country failed to qualify
Countries that did not enter
Country not a member
Notes:
FIFA introduced the penalty shootout as a means of determining the winner in knockout stages should the match end on a draw after 120 minutes.
The 1978 World Cup marked the only occasion during which a national team did not wear its own kit to play a match. The incident happened during the game between France and Hungary. The worldwide television broadcast of the games was in colour, but Argentina only had black-and-white television equipment in place; the team's tops were indistinguishable on the black-and-white TV sets, resulting in the French side electing to wear the jerseys of a local team from Mar del Plata, Club Atletico Kimberley; the jerseys had vertical green and white stripes.
Top goal scorers:



Own goal scorers: