Home
> Tournament Details
Tournament Details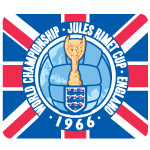 Qualification: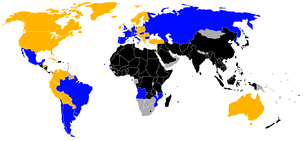 Countries qualified
Country failed to qualify
Countries that did not enter
Country not a member
Notes:
The trophy was stolen in the run-up to the tournament but was found a week later by a dog named "Pickles".
Geoff Hurst became the first and to this day the only player to score a hat-trick in a World Cup Final.
South Africa was banned for violating the anti-discrimination charter.
The qualifying rounds of the tournament saw a controversy when the African nations decided to withdraw in protest of only one qualifying place allocated by FIFA to the regions of Asia, Oceania and Africa.
Top goal scorers:



Own goal scorers: